Available modules for electric Aircraft
Variable Pitch Prop Control Interface with CAN
The Variable Pitch Prop Control Interface with CAN is a IBSD module to control a resolver equiped DC-Motor that is linked to the variable pitch mechanic of a propeller. It provides a CAN-Bus-Interface and fits in a regular 53mm instrument housing.
Air Data Computer with CAN
The Air Data Computer with CAN is a IBSD developed Air Data Computer that connects to a CAN-Bus (RS485 and RS232 are also available).
It provides the following data:
Indicated Airspeed
Barometric Altitude
Climbrate
Outside Airtemperature
Advantages:
Instrument Panel Interface with CAN
The Instrument Panel Interface with CAN is providing Interfaces via CAN-Bus for autonomous flight. It provides control over Flaps, Trim, Voltage Busses, and controls for all pilots interfaces that are required for optional piloted and autonomous flight.
It provides the following interfaces:
1x Output for Trim Actuator
1x Output for Flaps Actuator
1x Input for Trim Position Sensor
1x Input for Flaps Position Sensor
4x Input for Voltage Measurements (+ Supply Voltage)
6x Input for Push Button (Pilot Stick)
4x digital Input/Output
1x RS232 Interface
1x RS485 Interface
1x CAN-Bus Interface
Advantages:
CAN Interface for Funke BFI57
This module provides a CAN Interface for Funke BFI57 Basic Flight Instrument.
It receives the following values from the BFI57 and provides them on the CAN-Bus:
Altitude,
Climbrate,
Airspeed,
GPS-Position and  time,
Starting time,
Landing time and
QNH.
CAN Interface for Geiger Engineering's propulsion systems
This Interface provides a CAN-Bus-Interface for the Battery Management System (BMS) and the Motor-Controller PI300 developed by Geiger Engineering GmbH. It connects between a CAN-Bus and the RS485-Bus of the propulsion system components.
The CAN-Interface has two basic operation modes:
As a passive Interface that only listens to the RS485-Bus traffic, translating and forwarding corresponding messages to the CAN-Bus.
As a active Interface that sends Data into the RS485-Bus to simulate the Motor-Controller PI300 to control the BMS and to request Data. That data then gets translated and forwarded to the CAN-Bus. This mode is required if the intention is to use the Battery Management System without or with a different Motor Controller.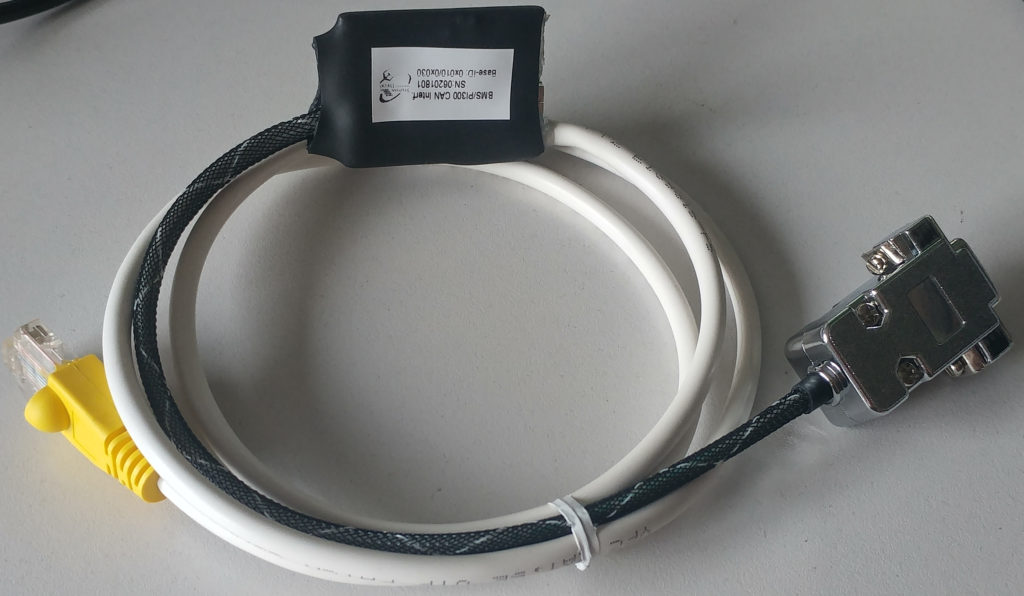 Pilot interface software framework – SW010 Display Customization Software
SW010 is a proprietary software developed and supported by IBSD for use in experimental electric powered aircraft. The SW010 Software is extremely powerful and versatile in adapting outputs from electric vehicle power and battery control systems to displayable cockpit data essential for the safe operation and testing of the system to power a general aviation aircraft. The proprietary source code was developed by Stephan Diecke based on years of research and experience across multiple aircraft platforms and operating systems and is the source of its ability to be adapted to electric aircraft.
This Software features a Framework for Primary Flight Displays in electric propulsion Aircraft on an installed tablet or IPad display and to do so it has several modules customized for specific applications.
I. Available Modules Description:
Main: Features all flight critical information for the pilot combined on one page.
BMS: Features all information regarding a BMS.
Controller: Features all information regarding the Motor Controller.
Autopilot: Features all information and inputs for an Autopilot.
Radio: Features information and inputs for a radio.
ATC/Traffic: Features all information and inputs for an Transponder and Traffic information.
Airdata: Features information and input for an Air Data Computer.
Diagram: Features access to all data readouts in an in flight accessible diagram in one page.
II. Software Features:
All Data is logged in a non-volatile retrievable file (via USB or Ethernet).
Fully CAN-Bus integrated.
CAN-Bus can be connected via: USB, RS232 or SocketCAN.